The Solution: CCOC The thinking platform
Cloud City Operations Center (CCOC)
CCOC allows cities to truly manage, interpret and automate responses to the data collected across the city. NEC's Cloud City Operations Center is a truly integrated solution, designed to meet Smart City requirements in a flexible, efficient and economical way.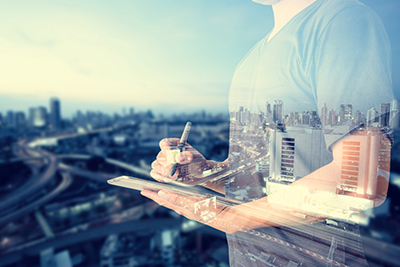 Cloud City Operations Center acts as the brain of the city, first receiving and monitoring the information received from the vertical services and their operating sensors, cameras and devices, and afterwards carrying out cross analyses of the data from vertical services, thus providing a holistic approach and providing added value by deploying prediction and simulation tools.
Architecture and features
Data collection and distribution layer
It collects, processes and integrates information from multiple sources: IoT devices, CCTV and Legacy systems to offer a wide variety of data related to all aspects of urban life. Once the data is collected in a centralized manner, it is necessary that it make sense in order to be useful.
Big Data and analytics tools layer
In this layer, large volumes of data are handled and processed, condensing them into useful aggregate results. Real-time analysis and archiving of historical data is produced in order to instantly respond to events as they occur, in addition, the different sources of information are crossed to add value and based on what has been learned, future predictions can be made. Thus, the optimal control information is determined and transmitted to the next layer.
Control and visualization layer
The final step is to dispose the information in a way that allows to take operational and strategic decisions. The information is represented in a simple and effective way in the operational dashboard, based on configurable widgets to display a customizable subset of data in multiple ways. It also includes the function of generating alarms and business intelligence allowing to obtain reports of the city and export them in multiple formats (HTML, PDF, Excel, etc.).